Our Macro Polypropylene Fibre Solutions.
Product Use
Macro Synthetic fibres can be added during or after the batching of the concrete but should never be added as the first component. Such devices as conveyer belts, chutes and dispensers may be used to add fibres to the mixer at the ready-mix plant. After the fibres have been added, the concrete should be mixed for sufficient time (min 5 min at full mixing speed) to ensure uniform distribution of the fibres throughout the concrete matrix. The use of mid or high-range water reducing admixtures can be advantageous, but is not essential.
Placing and Finishing
Synthetic fibres can be pumped and placed using conventional equipment. Hand or vibrator screeds and laser screeds can be used. Conventional finishing techniques and equipment can be used when finishing fibre reinforced concrete.
Dosage Rate
The dosage rate will vary depending on the type of application, concrete mix design and the performance/toughness required for each particular project. Typically fibre dosage will be in the range of 4 kg to 10 kg/m³. Fibsol technical consultants are available to offer advice on dosage rates & other technical requirements.
Macro Polypropylene Fibre Products.
Macrosol X Fibres
It's patented "X" shape anchorage is specifically designed for Shotcrete in mining & tunnelling applications. Macrosol fibres are also an effective reinforcement for all other concrete and cementitious mixes. Macrosol fibres are manufactured from 100% virgin Polypropylene with a continuous deformed profile along the entire length of the fibre resulting in optimum performance within the concrete matrix.
Fibre Lengths (l):
Nominal Fibre Dia (d):
Hooking Mechanism:
Specific Gravity:
Melt Point:
Thermal Conductivity:
Presentation:
30 mm to 65 mm
0.8 mm
X Shape, crimped & Mechanically Altered
0.91
180° C
Low
Loose or Collated Fibres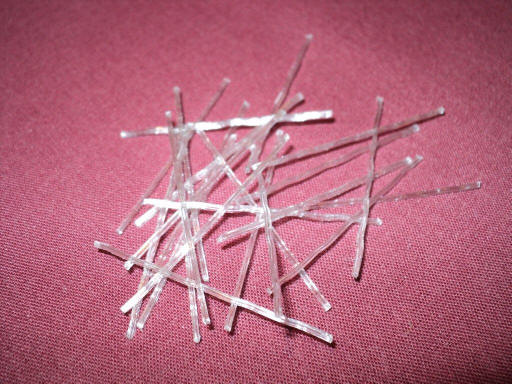 Macrosol F Fibres
An engineered graded macro-synthetic fibre for optimum performance. The fibres are designed to an optimum gradation and highly orientated to allow greater surface area contact within the concrete resulting in increased bonding and flexural toughness efficiency.
Fibre Lengths (l):
Nominal Fibre Diameter:
Bonding Mechanism:
Electrical Conductivity:
Acids & Salt Resistance:
Melt Point:
Alkaline Resistance:
Presentation:
(30 mm to 60 mm)
0.9mm
Corrugated Deformation
Low
High
180° C
Alkali Proof
Loose Fibres or Collated Pucks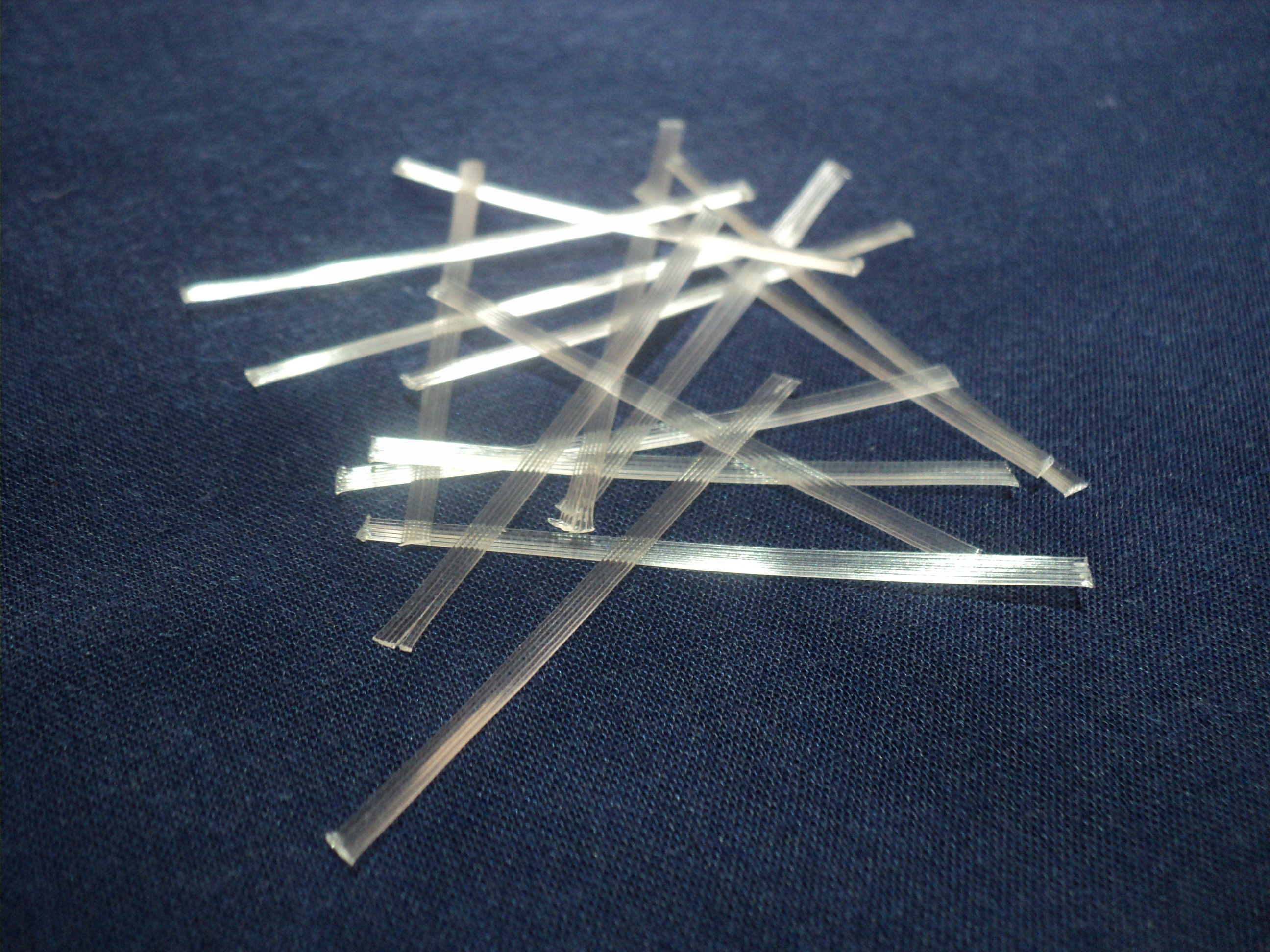 Packaging
Polypropylene fibres are available in packaging of 5 kg boxes, 20 kg bags and bulk bags. Alternative packaging configurations available on request.